VTAS Nonmagnetic Head Tracker Accuracy Station
The first requirement of this Visual Target Acquisition System (VTAS) device is magnetic transparency. Linen phenolic and epoxy are used to fabricate the main frame. The x, y, and z "ways" are optically polished glass, straight within 10 arc-seconds.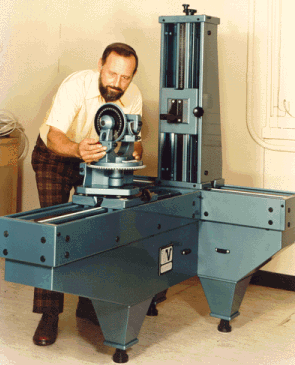 Kinematically constrained ceramic ball spindles
provide arc-second accuracy after 18 years of service.